MAKING MUSIC WORK is a series of music workshops presented by AFM/CFM Local 820, MusicNL and Memorial University's School of Music.
When Dan Rubin served as president of CFM Local 820 for six years, he came up with the idea of Making Music Work: "I saw the urgent need for professional skills to be learned and mentored in the local music community.  The launch of the workshop series took shape after the formation of our partnerships, and then through effort of the board, Rozalind MacPhail, Carole Bestvater, steadfast champions, to finally hiring Stacy Gardner to come onboard and facilitate engagement. I am proud we have lift-off; it's been 10-years in the making!"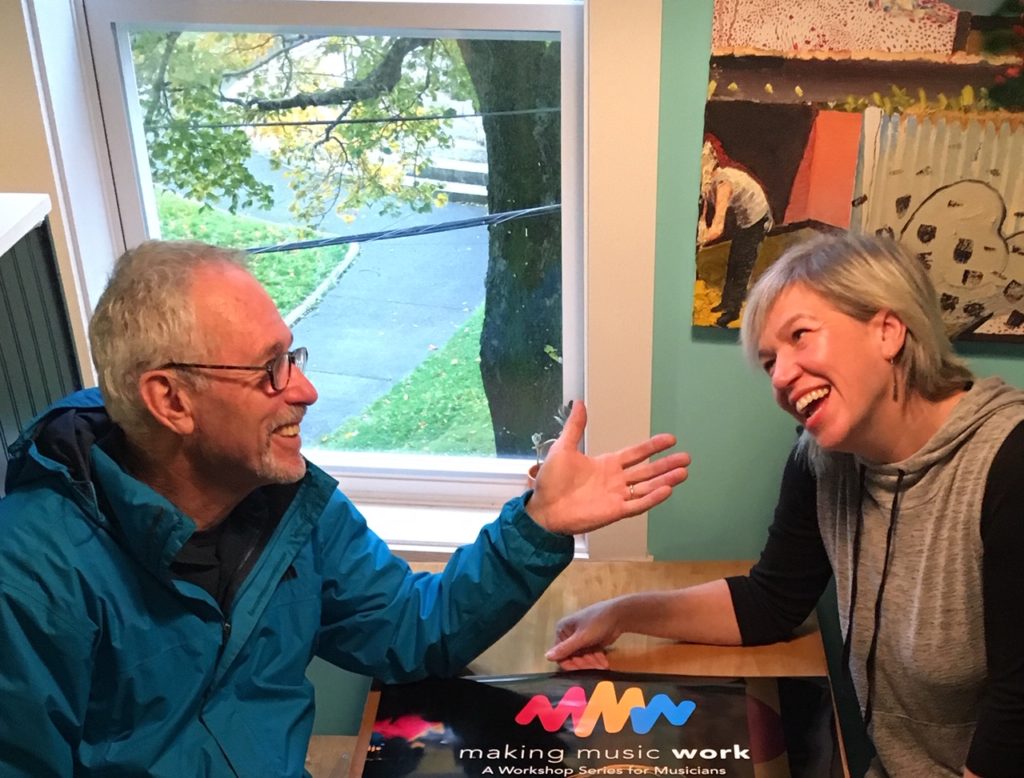 These workshops are designed to help musicians sharpen their professional skills in the areas of: branding and promotion, bookkeeping and taxes, recording, touring, musical rights and revenue sources, music teaching, composing for film and relieving physical stress.
Presenters for the workshop series include some of our province's most respected and knowledgeable musicians, including: Tim Baker, Meg Warren, Kevin Blackmore and Wayne Chaulk (of Buddy Wasisname and the Other Fellers), Nancy Dahn and Timothy Steeves (of Duo Concertante), Duane Andrews, and Sandy Morris, along with more than twenty other leading national music industry professionals.
Sessions take place at the Suncor Energy Hall at Memorial University's School of Music on Wednesday evenings throughout 2019. Preregistration required.
We wish to acknowledge and thank our sponsors and supporters, including the Canadian Federation of Musicians Freelance Musicians Fund, MusicNL, the Public Engagement Fund of Memorial University, Dc Design House, The Overcast, Fred's Records, O'Brien's Music and The Luxus Boutique Hotel.