Upcoming Events
There are no upcoming events.
Past Events
Presenters: Steve Lilly, Scott Hammond, Elling Lien and Michelle LaCour
This session will help you prepare for a more effective and efficient experience in the recording studio. You will be guided through the processes of tracking, mixing, mastering, digital distribution, filing recording contracts, scoring, rehearsing, artwork, design and launch planning. You will have a better understanding of the recording process and how to launch and promote your new recording.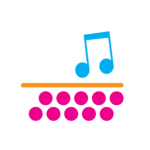 Presenters: Kevin Blackmore, Wayne Chaulk, Doug Kirby, Boyd Chislett, and Dan Rubin
This interactive session will bring you face-to-face with financial management professionals who can guide you through bookkeeping and advantages of filing taxes as a self-employed artist to make the best use of your tax benefits. You will have a better understanding of how to keep personal and band financial records to maximize income and make tax reporting easy and honest.