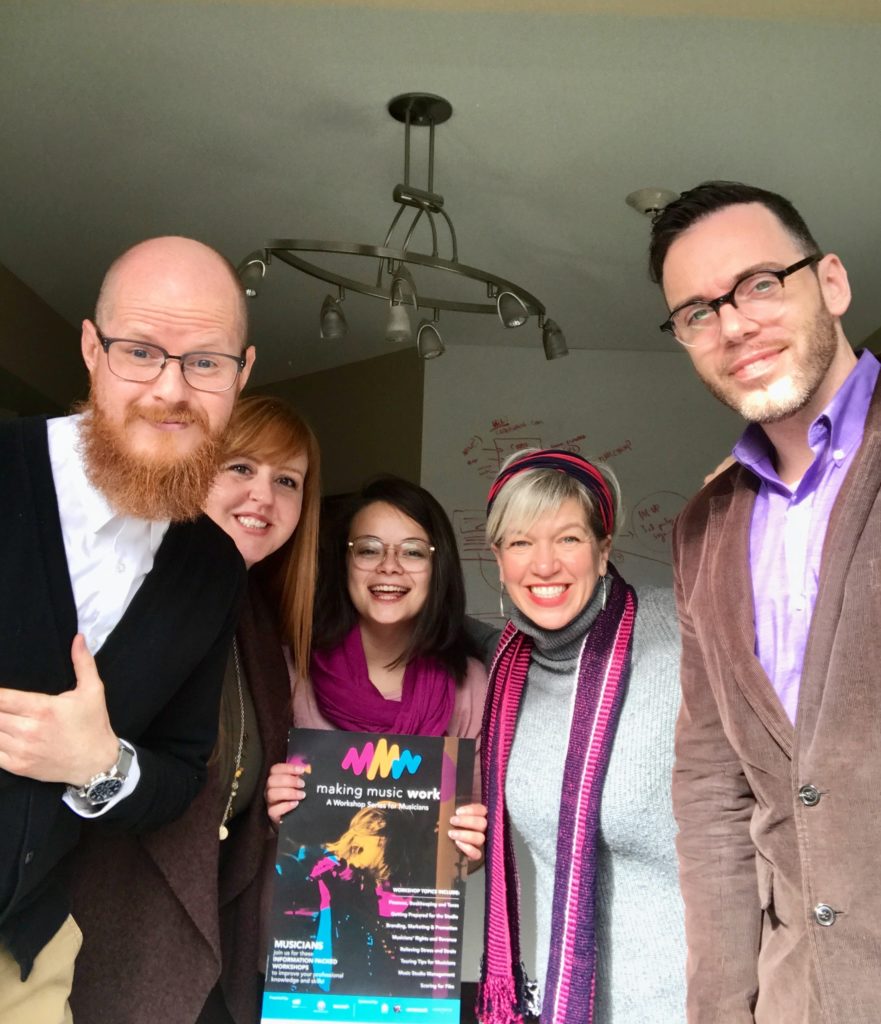 The collaboration with Dc Design House in the creation of Making Music Work's brand, was a dynamic and determined effort that involved the spirit of tenacious teamwork, a series of ideas tackled, tossed and tweaked, which finally and happily brought to fruition … THIS!
Look at all those happy shiny people, I mean, ahem, POSTER – we are so looking forward to seeing it about town – and hey! we'd be stoked if you snapped a pic of yourself with said-poster and tagged, posted, tweeted about Making Music Work on FB, Instagram, and Twitter in your own social media. It does take a village after all. #getseeninthescene #nlmusic #makingmusicwork #letsmakemusictogether
Dc Design House Inc. recently acknowledged our communal exchange in their own recent post; highlighting for musicians why THIS is such a big deal for the community-at-large, and why they were so inspired to be part of it!
So lucky to have been part of a symbiotic relationship that 'GOT US' and MMW's Vision!